2016 Annual Event
Welcome to the EcoCloud 2016 Annual Event. This year's event will kick off with a keynote followed by a poster session and cocktail on the evening of Monday May 30th, 2016. On Tuesday May 31st, 2016, EcoCloud researchers and industrial speakers will highlight the latest trends in sustainable cloud computing technologies.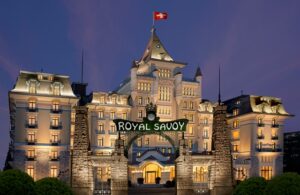 Tuesday May 31st, 2016
The Hotel Royal Savoy Lausanne
Keynote
Architecting Storage Systems for Third Platform Data Centers
Wim De Wispelaere, Western Digital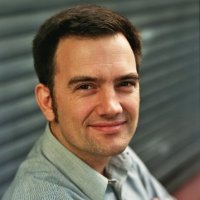 The shift of the datacenter world to third platform has drastically changed the architecture and requirements for cloud scale datacenter compute and storage infrastructure. WD-HGST supports this transformation and leverages its vertical integration potential to address these new architecture requirements.
Wim De Wispelaere is VP Advanced Development at Western Digital. In this role, Wim is responsible for long term technology research and innovation projects for the HGST Cloud Infrastructure Business Unit. Wim came to HGST through the acquisition of Amplidata. Wim founded Amplidata in 2008 with a couple of university friends. Amplidata invented and developed the scale-up and scale-out object storage software, which is now at the core of the HGST Active Archive product. At Amplidata Wim has been CEO and managed the product strategy as CTO.
Prior to Amplidata, Wim was Director of Product Management and Technical Sales at Data Center Technolgies (DCT), a start-up company that has been acquired in 2005 by Veritas (later Symantec). The data deduplication technology that DCT developed, was then integrated in Veritas Netbackup PureDisk and Backup Exec. At Veritas, Wim was Director of Product Management responsible for the introduction of deduplication and other disk backup technologies.
Prior, Wim worked in the Telco data access space; as Technical Product Manager at Phillips Professional Systems, selling X25, Frame Relay and ATM equipment, and at Alcatel responsible for the introduction and launch of ADSL high speed internet access technology at Belgacom, Telefonica, Telecom Italia, KPN, BT and others.
Wim has a Masters Degree in Electronics Engineering from the Ghent university in Belgium.
Industrial Session
This year's industrial session will feature prominent speakers from the IT industry, including:
---
Large-Scale Configurable Clouds
Doug Burger, Microsoft
The end of Moore's Law necessitates specialized processing for improved performance and efficiency. Specialization is challenging for a hyperscale datacenter infrastructure. In this talk, I will describe Microsoft's approach to specialized datacenter computing, based on incorporating massive quantities of reconfigurable hardware into the cloud.
Doug Burger holds the title of Distinguished Engineer at Microsoft, where he leads a team focused on transforming both cloud and device architectures. Before moving to Microsoft in 2008, he served on the Computer Science faculty at the University of Texas at Austin for nine years. He is an ACM and IEEE Fellow.
---
Future IoT Networks and Platforms
Mark Kelly, Intel Labs
The Future Internet of Things will be made up of a myriad of connectivity solutions to address the broad range of applications domains. The continued proliferation of connected devices will bring a broad range of communication and network challenges, among them scale and interoperability. One such group of technologies which is garnering much attention are Low Power Wide Area Networks (LPWANs). LPWANs provide low-rate connectivity to vast numbers of battery powered or energy harvested devices over very large distances that may span tens of kilometres. Existing pilot deployments have demonstrated the potential of LPWAN technologies to address a range of Internet of Things type uses cases, covering licensed and licensed exempt spectrum. LPWANs are not without challenges such as the aforementioned scale and interoperability. Furthermore these networks are often deployed and challenging environments. . Our presentation seeks to outline our research into selected LPWAN technologies, the current challenges and future opportunities.
Mark Kelly is the Principal Investigator for IoT in Intel Labs Europe. Mark is the technical lead for the IoT technology research with a particular emphasis on IoT Edge computing platforms and future IoT networks. Mark leads a team of technical researchers creating the next generation IoT technologies and Intellectual Property, delivering new technologies to Intel Business Units. Mark is the Intel Principal Investigator for the recently announced Science Foundation Ireland research centre "CONNECT" – Ireland's research centre for "Future Networks and Communications". Mark holds a MSc in Computer Science from UCD, where he is currently completing his Phd in IoT systems. Mark is a senior member of the IEEE.
---
Rethinking the big data stack: hardware / software co-design for large-scale analytics
Eric Sedlar, Oracle Labs
Read-mostly data parallelism on large data sets ("big data") is the most compelling reason to invest in more powerful computing technologies, and the rationale behind Project RAPID, our database machine project at Oracle Labs. The most efficient hardware for data parallelism at large scale looks very different from conventional processors in public cloud-style networks. I'll talk a bit about the design principles we have found to be most useful to build big data systems from software through silicon, and the best ways to evaluate such systems.
Eric Sedlar is Vice President & Technical Director of Oracle Labs (formerly Sun Labs). This position entails figuring out how to transfer research results from Labs research into Oracle products & services, as well as setting overall technical direction for new research projects in Oracle Labs. Eric manages over 160 fulltime researchers working on over a dozen separate research areas.Eric's own research interests are in domain-specific languages and acceleration of database operations both via new hardware and using JIT compilation.Previously, he led the effort for XML-native storage inside Oracle, starting with Oracle 9iR2. Eric has held various architecture and development management positions at Oracle since starting there in 1990. He holds over 68 patents, and has served on standards organizations for Oracle in the W3C and IETF. He co-authored the Best Paper at SIGMOD 2010 on architecture-sensitive search trees.
Venue
The Hotel Royal Savoy Lausanne has been restored to its former glory and writes a new chapter in the local hotel history. In the heart of the city of Lausanne, the stage curtains open on this luxurious property with its elegant Art Nouveau style complemented by a fresh and contemporary design.
Lausanne, site of the headquarters of the International Olympic Committee and numerous other organisations and multinational corporations, is a city situated directly on the shores of Lake Geneva, surrounded by vineyards. The Royal Savoy is located in the city's lively harbour district, a short walk from the lake, and a few minutes away from the heart of Lausanne. In the vicinity of Lausanne, there are numerous destinations well worth an excursion, and the city is located just 50 minutes from the international Geneva airport.
If you would like to book a room at Hotel Royal Savoy Lausanne and receive the discounted EPFL rate for the event, please mention "EcoCloud Annual Event" whilst booking by phone. Please note that you cannot procure this rate by booking online.
---
Photos